Disney Fan Fiction Wiki an article that features fan stories based on Disney movies that anyone can edit. Based on The Disney Wiki is a collaborative encyclopedia for everything related to Walt Disney and his work. Here, you can find, create, and edit articles on Disney and its subsidiaries: theme parks, film companies, television networks, films, characters, and more!
Disney Fan Fiction Wiki a site where users come to write Fan Fictions about Disney Pictures. Here, you can create one Disney fiction / non-fiction story at a time.
Please do not write stories that have "guts and gore."
Now you can follow The Disney Wiki on Twitter, Facebook and Tumblr!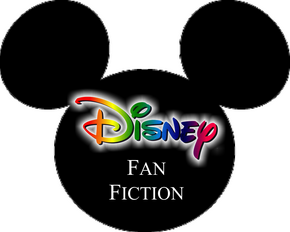 Stories
This wiki shows information about fictions that have been written by Disney fans.
Upcoming
Shorts
TV shows
Video games
Video Games Computers fictions that have been written by Disney fans.
Disney Theatrical Musical
Ad blocker interference detected!
Wikia is a free-to-use site that makes money from advertising. We have a modified experience for viewers using ad blockers

Wikia is not accessible if you've made further modifications. Remove the custom ad blocker rule(s) and the page will load as expected.