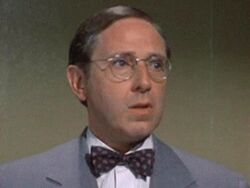 Frank "Ken" Sansom (April 2, 1927 - October 8, 2012) was an American actor and voice actor who voiced Rabbit from the Winnie the Pooh franchise until the 2011 film and his death in 2012. He also voiced Stan Woozle, a laughing hyena, Piglet's gangster look-alike, and a store clerk in The New Adventures of Winnie the Pooh and one of the first team lawyers in Herbie Rides Again.
Ad blocker interference detected!
Wikia is a free-to-use site that makes money from advertising. We have a modified experience for viewers using ad blockers

Wikia is not accessible if you've made further modifications. Remove the custom ad blocker rule(s) and the page will load as expected.