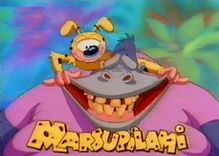 Marsupilami is a fictional animal which first appeared in the Belgian comic book Spirou in 1952. He was created by André Franquin. Disney's version of the marsupilami first appeared on television in Raw Toonage in 1992, and was then spun off into his own eponymous show on the CBS network. Marsupilami's supporting characters included Maurice the Gorilla, Stewart the Elephant, Eduardo the Leopard, Norman the Poacher, Leonardo the Lion and other characters. The original Marsupilami stories by André Franquin never encountered a gorilla or elephant, since these species are native to Africa, while the marsupilami originates from South America.
There were thirteen episodes in the series, and the series lasted one season. Reruns of the show were aired on both Disney Channel as part of Disney Afternoon and Toon Disney.
Characters
Main Characters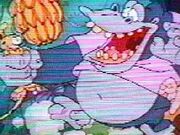 Maurice (pictured) is a purple gorilla in a pink shirt. He is a sidekick and friend of Marsupilami. His burps and grunts are provided by Jim Cummings.
Norman the poacher is the show's main villain. His voice is provided by Jim Cummings.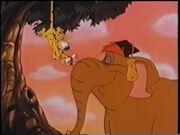 Stewart is Marsupilami's elephant friend who insisted on being addressed as "Stewart." Whenever Marsupilami called him "Stewie", he would shout, "That's Stewart!" Stewart's voice is that of Dan Castellaneta.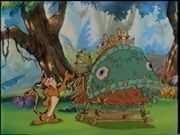 One Shot Characters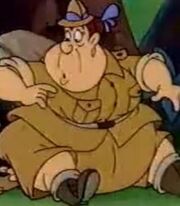 Aunt Bethie (Romancing the Clone) and (Safari So Good) is Norman's Aunt and photographer and she was voiced by June Foray.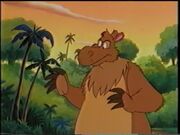 Cropsy (Cropsy-Turvy) is a nice creature that resembles the extinct giant ground sloth and he was voiced by Jim Cummings.
External links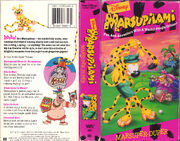 Ad blocker interference detected!
Wikia is a free-to-use site that makes money from advertising. We have a modified experience for viewers using ad blockers

Wikia is not accessible if you've made further modifications. Remove the custom ad blocker rule(s) and the page will load as expected.