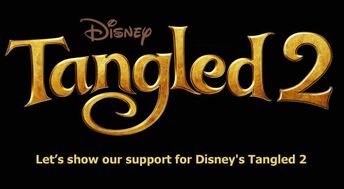 Interview
I just found out about it and its apparently just a short 6 minutes video/film of what happened after what we last saw in Tangled and Tangled Ever After.
Walt Disney has so far released no information about creating a Tangled 2, although they have announced they will be releasing a short film in Spring next year, depicting the Royal Wedding between Rapunzel and Eugene/Flynn.
References
Ad blocker interference detected!
Wikia is a free-to-use site that makes money from advertising. We have a modified experience for viewers using ad blockers

Wikia is not accessible if you've made further modifications. Remove the custom ad blocker rule(s) and the page will load as expected.